Mentawai Surf Resort
Waves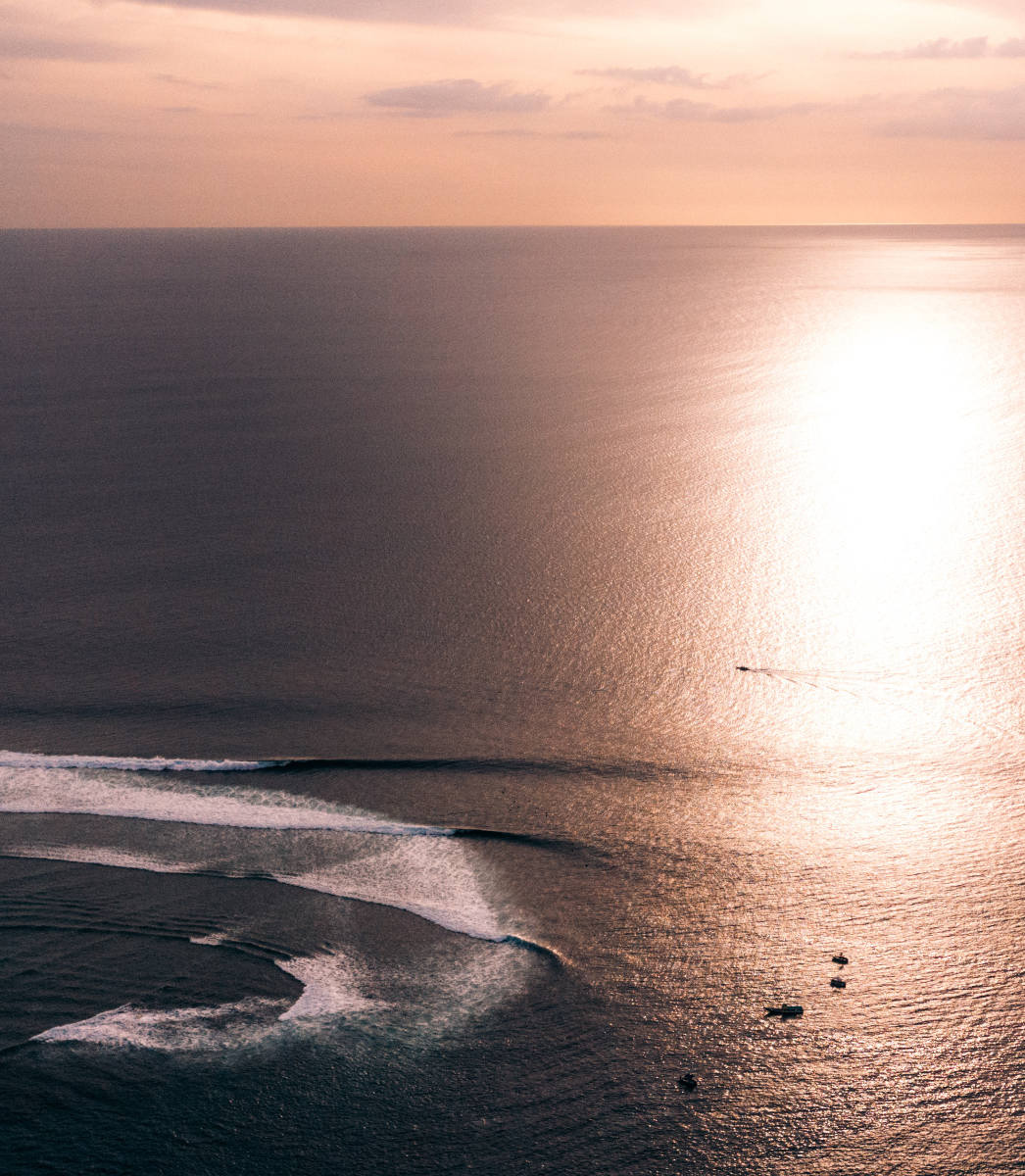 Mentawai island surf
The Mentawai Islands are renowned worldwide as a surfer's paradise and the reason is simple: the incredible abundance and variety of waves, unmatched anywhere else on Earth. There are left-handers and right-handers, rippable walls and perfect barrels, easy waves for beginners, challenging waves for experts, and everything in between.
This is, without doubt, one of the world's foremost surfing destinations, with a practically limitless range of waves.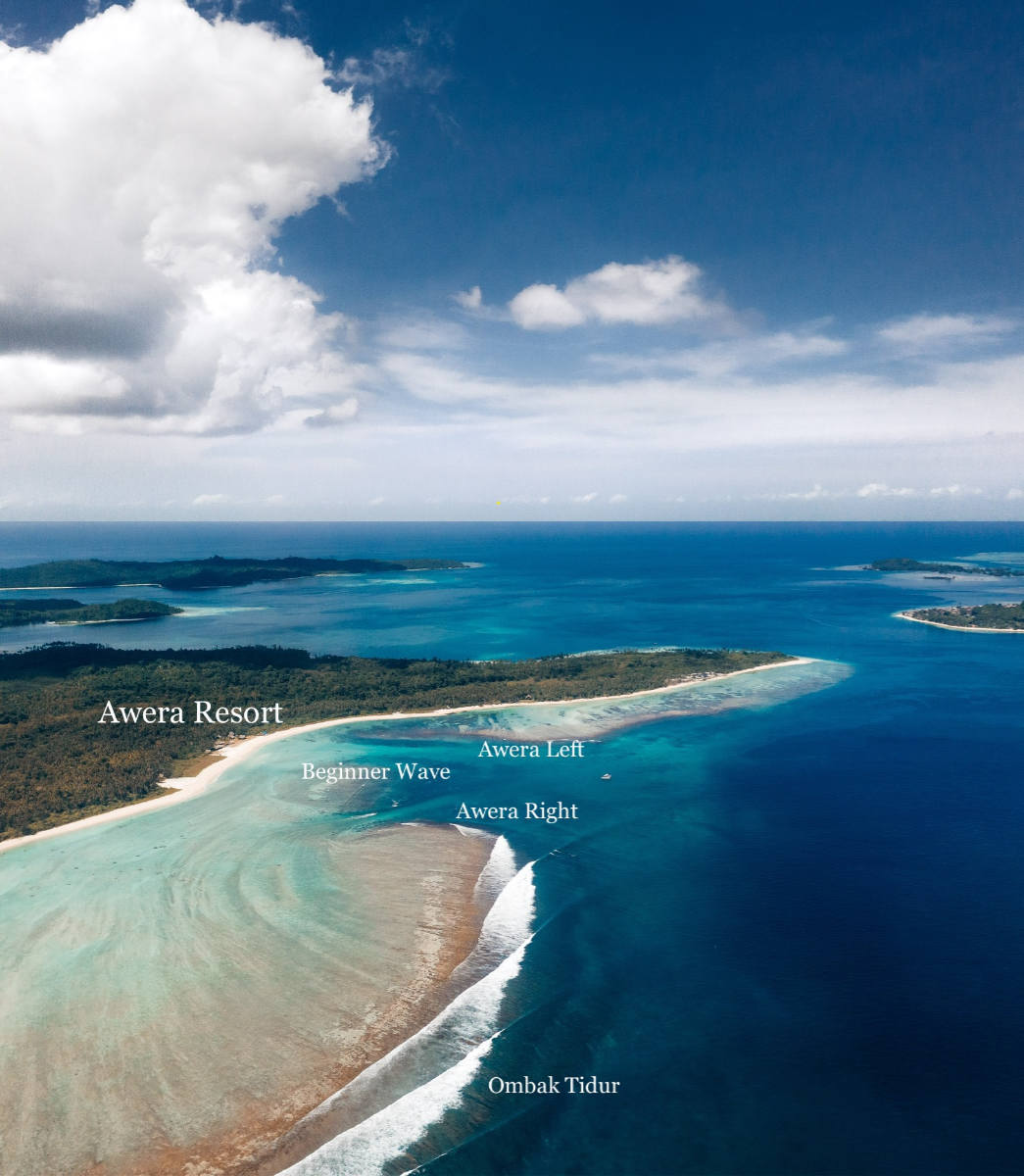 Awera Resort
Awera Resort is strategically located within easy access to a huge range of waves. In the bay at our beach there are three breaks, but we also have a fleet of boats to take guests to over ten additional nearby spots. With this array of waves on hand, there's always something to suit every style of surfing and every level— a true surfer's Paradise.
Professional surf photography package available.
Rates:
Surfer package (pre paid daily boat use) - 75 USD
Single day boat use – 85 USD
Photography package – 220 USD (1 week) 300 USD (2 weeks)  - In house photographer 24/7
* Includes two or three daily speed boat surf sessions depending on the conditions
* Surfing on both arrival and departure days
+ Surfing tax included
Mentawai Surf Map
"Click our interactive map to check every surf spot description and pictures"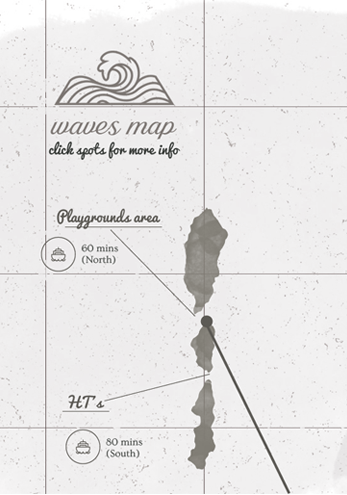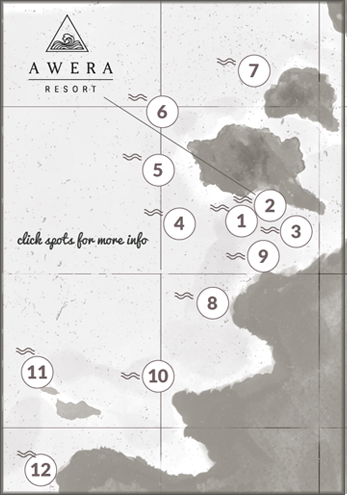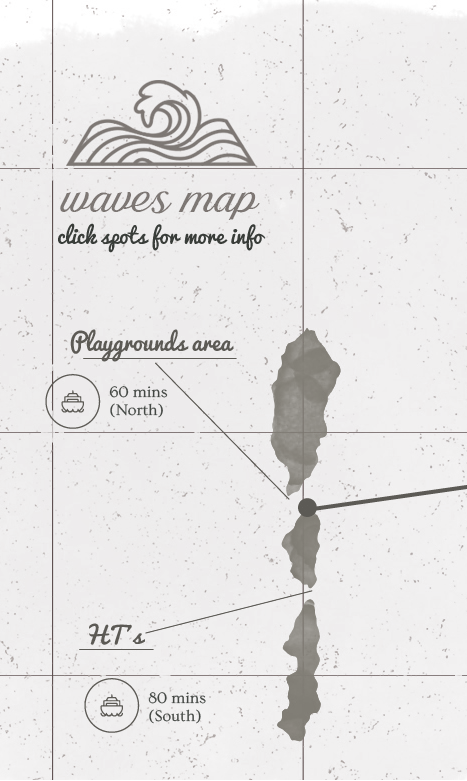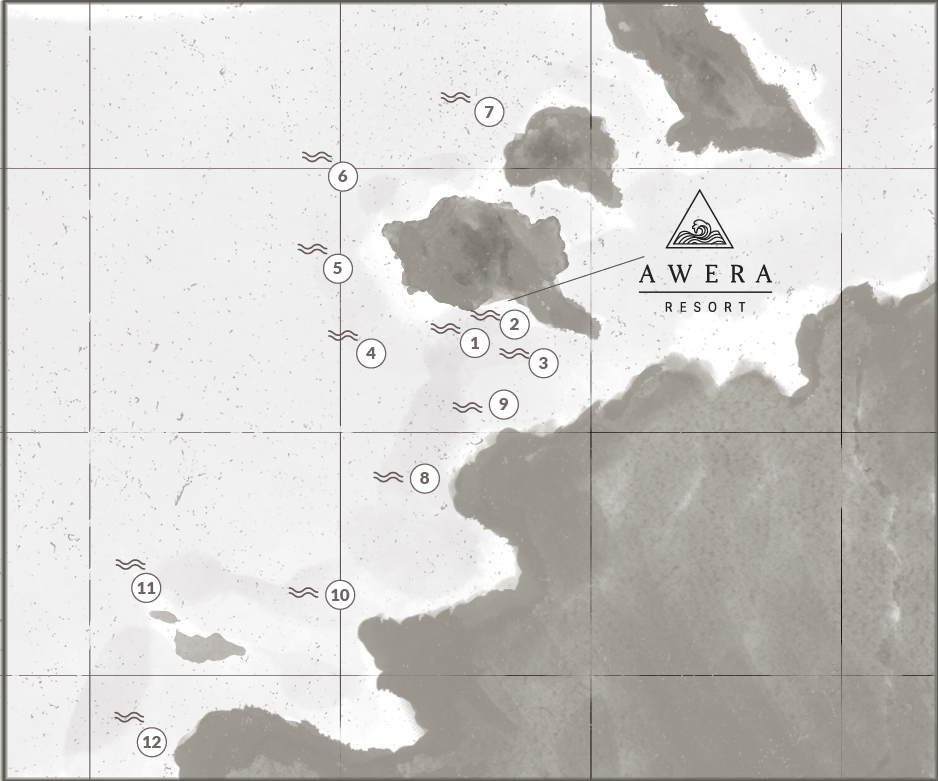 Our resort its perfectly located, giving us access to most of the waves in Mentawai. An unbeatable location when we add all the other waves nearby, which are within a radius of 15 min. by speed boat.
Playgrounds area and HTs are reachable for an extra charge.
Optional surf photography packages are available